Branchhead is the independent consulting practice of Fiona Morgan, a journalist, researcher, organizer and engagement specialist.
I work with nonprofits, newsrooms, funders and community-based organizations to build stronger local news and information ecosystems. You can find my list of clients and collaborators here.
Why Branchhead?
Branchhead is a bygone term for the grassroots, grounded in the history of Southern politics. It refers to remote, rural communities at the heads of creeks that formed tributaries to rivers — the mainstream. To understand how news and information flows, I look upstream to understand and strengthen the sources of information that flow from communities.  Read more.
Offerings
I work with nonprofits, news organizations, funders and community groups to help them better understand the context in which they work, engage in inclusive conversations, and communicate their mission and activities.  
My offerings include:
Media ecosystem mapping

Community listening

Program design and facilitation

Theory of change

Editorial services
About me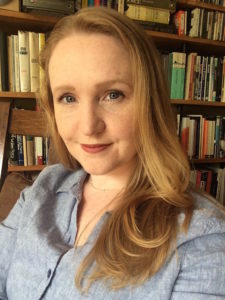 Throughout my career as a journalist, policy researcher and organizer, I've been committed to understanding and strengthening the intersections between news gathering and civic engagement.
I earned a Master of Public Policy from Duke University in 2011, where I studied with economist James T. Hamilton, then worked with him to research the information needs of low-income communities and provided research support for his book Democracy's Detectives: The Economics of Investigative Reporting. Before that, I worked from 2003-2009 as a staff writer for INDY Week, the alt weekly newspaper of the Raleigh-Durham-Chapel Hill area, where I wrote about media and technology. I was an associate editor at Salon.com in the late 1990s-early 2000s. 
Most recently, I was Journalism Program Director at the national nonprofit advocacy organization Free Press, where I co-designed and co-led the News Voices project, building bridges between local newsrooms and the communities they serve. I have been fortunate to live in Durham, N.C. since 2001. 
To see more of my professional and scholarly work, including a list of conferences and talks, visit my personal site.
Contact
Let me know how I can help by answering a few short questions. Or you can reach me by email at branchhead.consulting@gmail.com.